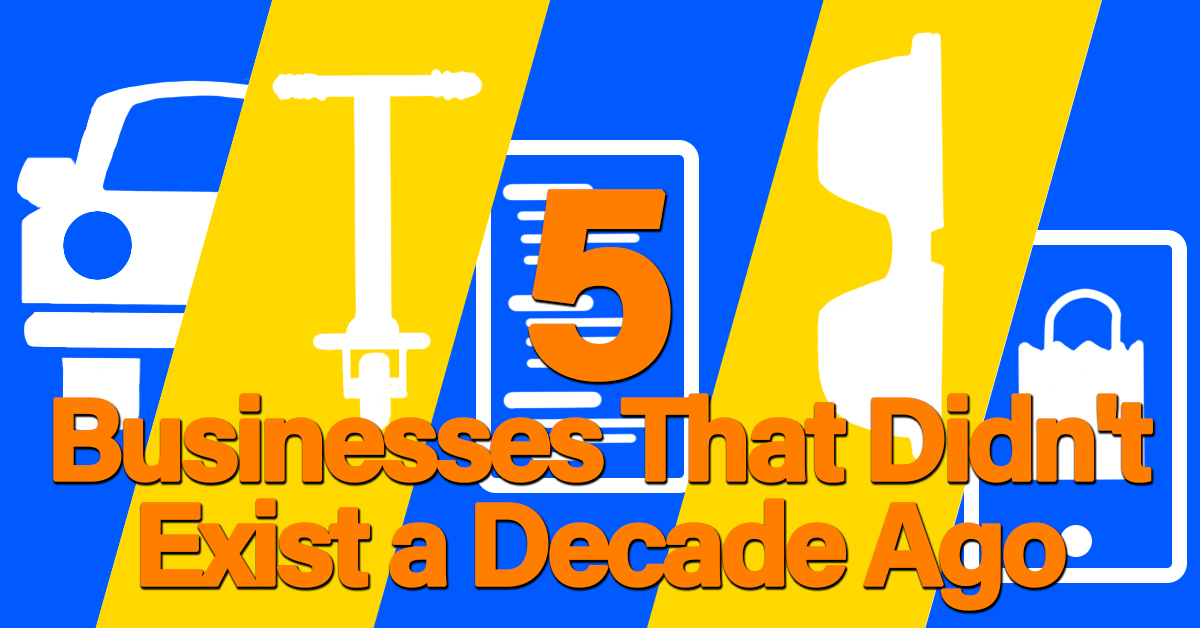 Five Businesses That Didn't Exist a Decade Ago
Most have seen a new idea and said: "Why didn't I think of that?" Regularly, new concepts debut, many of which turn into multi-million and even multi-billion dollar companies. Products and services are developed so quickly it is amazing to look back just ten years and realize how many didn't exist.
How did we live without them? Here are five billion-dollar businesses that didn't exist a decade ago.
Ride-Sharing
Few business categories have had the impact of that of ride-sharing. Uber and Lyft have provided tens of thousands of job opportunities, changed public transportation and have even impacted car sales. Just ten years ago, those needing a ride would be forced to call an expensive cab, and wait up to an hour for a ride to the airport or home from a night out. Today, a ride can arrive in just minutes at a fraction of the cost.
Bird
If you don't live in a metropolitan area you may not be familiar wit the scooter rental company Bird. If you do live in a metro, you may be annoyed by it. Bird is an electric scooter rental firm that is now said to be worth over $2.5 billion. Bird has tapped into a common denominator for some of these rapidly growing companies, it appeals to Millennials.
Slack
Slack is a collaboration platform that companies can use that allows real-time file-sharing and messaging between co-workers who may be located throughout the world. This breaks down barriers and better facilitates the concept of working from home. It has recently been valuated at over $23 billion.
Instacart
Instacart is another convenience-based app that allows users to order groceries from home, and have them delivered the same day, sometimes even within the hour. Contract "shoppers" purchase your groceries based upon a list provided and deliver it to your door. Recent valuation have placed the company's worth at over $7 billion.
Warby Parker
If you haven't heard of Warby Parker yet, you will. This eyewear company has exploded with its ability to provide eyewear conveniently and affordably right in your own home. Glasses, sunglasses and contact lenses can all be purchased online, and consumers can even choose to try five frames on at home for free. They also have a growing list of bricks and mortar stores where eye exams can be administered or prescriptions updated.
Your small or medium business may not be the next billion dollar unicorn, but it is important to you and your employees. Make sure it is properly insured. Contact our independent agents for a no-obligation, no cost insurance review and quote. We look forward to assisting you.