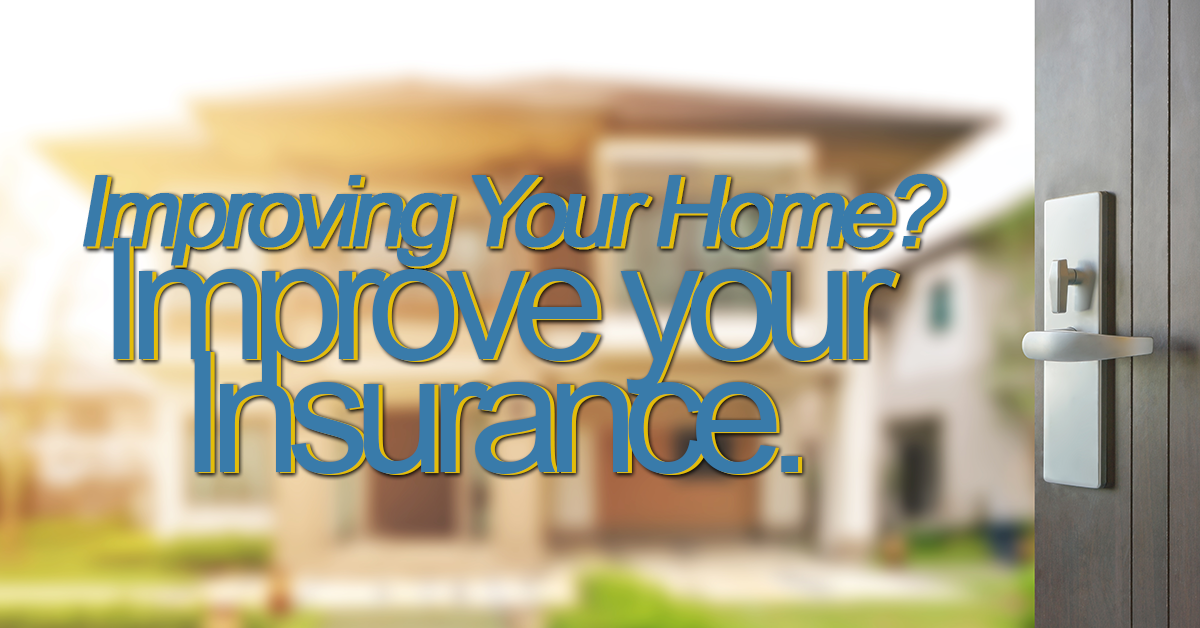 Improving Your Home? Improve your Insurance.
There are many old adages about our homes. They are our castles and there is no place like them. Home is where the heart is and it is said homes are not bought but built. We create our homes to fit our lifestyles and to be comfortable. After all, another old saying says certain spaces should "have all the comforts of home."
To accomplish this, some are in an almost constant state of improvement. Many homeowners have long lists of projects that they want to accomplish. They may be weekend projects or home improvements that take weeks or months to complete. They may be as simple as adding a ceiling fan, new USB wall sockets or upgrading curtains. They could be as major as adding a bathroom, sunroom or a significant kitchen remodel. In any case, these improvements are usually intended to make our homes nicer, more convenient, safer and more valuable. The good news is that every dollar you spend on your home should add some value to it. The bad news is that at some point that value may exceed the coverage provided by your homeowners insurance.
This is particularly true if you haven't reviewed your homeowners' insurance policy in several years. It is also true if you have made some major improvements to your home. Improvements like adding square footage through a room addition, adding a deck, a significant kitchen or bathroom remodel or adding a pool, spa or fireplace. While increasing the value of your home, they could raise the replacement value beyond coverage. Even if you haven't made major improvements, housing values could have risen enough over the years simply due to rising home prices. If you don't occasionally have a homeowners' insurance review, your homeowners' insurance may no longer be sufficient.
We encourage you to connect with one of our independent insurance agents for a no-cost, no-obligation homeowners' insurance review. Let us take a look at your coverage limits and any improvements you may have made since your last review. We can help prevent any lapse in coverage, and perhaps find a policy with improved coverage at competitive pricing.
Improving your home? Make sure your home insurance keeps up. Contact us today for your free home insurance review.