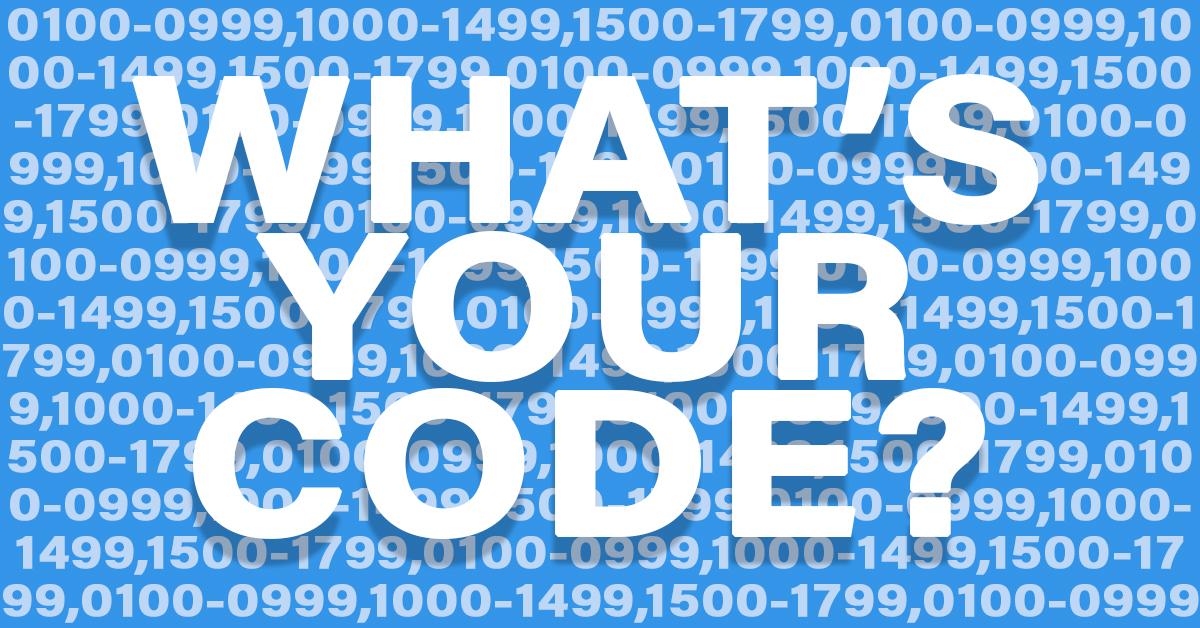 Classification Codes and Their Impact on Business Insurance
If you have a business, it will fall into one or more Standard Industrial Classifications (SIC). These are four digit codes that were first initiated in the United States in 1937 to allow the government to better "classify" businesses into common categories.
Agricultural related businesses, for example, will have an SIC code ranging from 0100-0999 followed by mining industries that range from 1000-1499. If your business has a SIC code from 1500 to 1799 it is classified in construction. This continues upward numerically to large broad categories such as "services" (7000-8999) and even up to those that are "nonclassifiable" which fall into the 9900-9999 range.
SIC codes are used in a variety of industries and government functions to group like-minded companies together. Organizations like the Bureau of Labor Statistics, Internal Revenue Service and Social Security Administration all make use of these codes. They are also used to classify how risky one business can be when compared to another when it comes to insurance.
These codes can have a modest to a significant impact on what is being paid for Workers' Compensation and liability coverage for a business, and should be monitored to make sure the most appropriate code is being used. Heavy construction, for example, can be risker than general construction although both may fall into a broad construction category.
This is yet another reason having a personal, independent agent on your team can pay dividends. Not only can our independent agents make sure your business is classified appropriately, they have the ability to seek out insurance providers who can offer businesses in your classification the most competitive products. Their experience and ability to contact multiple companies works to make sure you get the best coverage at a competitive price.
To learn more about how our team can help you, contact us. Ask for a no-obligation business insurance review. If you like, we can put together a loss prevention and protection plan for your business. You have nothing to lose and perhaps superior coverage at better rates to gain. We look forward to assisting you.