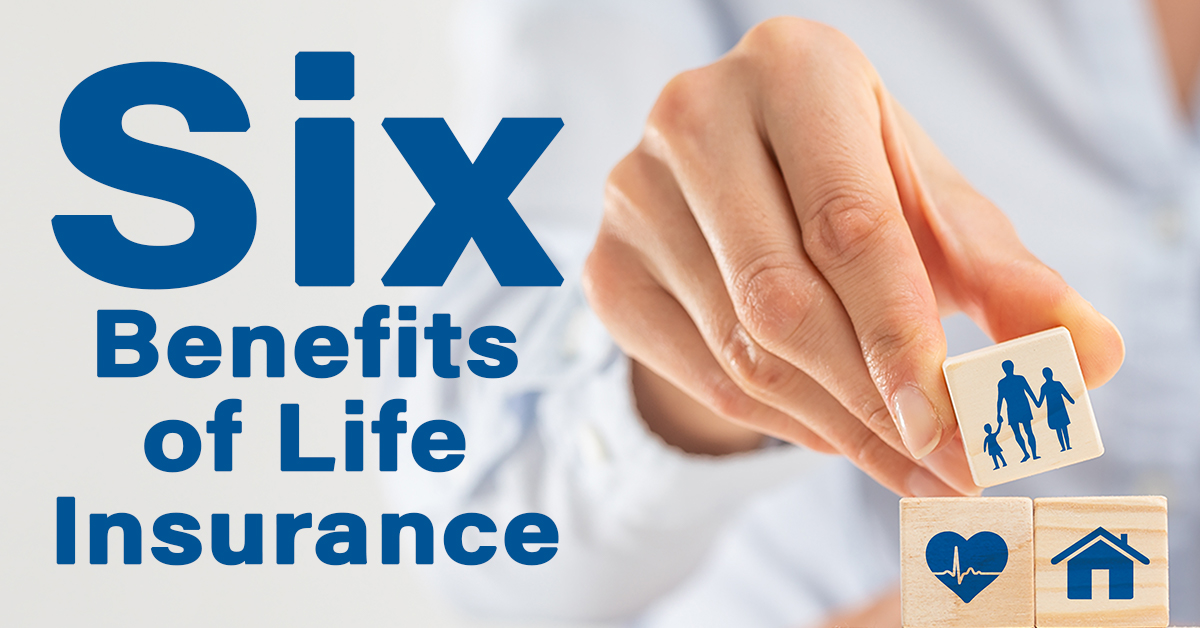 Six Benefits of Life Insurance
You may think you know the reasons you should have life insurance. Proceeds can provide for your family in the event of your death, pay off debts and even medical expenses. But there are other benefits to having life insurance, even if it is a modest amount. Here are six such benefits many don't consider when it comes to life insurance.
Proceeds are Usually Paid Promptly.
A person's death can set in motion a prolonged legal probate process. Life insurance, however, bypasses this. Upon proof of a person's death and submission of a claim, life insurance proceeds are generally paid promptly, directly to the beneficiary. This can be extremely valuable in a challenging time, both emotionally and financially. While other personal financial accounts may be tied up, life insurance proceeds can be quickly available.
Life Insurance Benefits are Generally Tax Free
While a beneficiary may be responsible for any interest income earned on life insurance proceeds, the benefit amount is usually tax-free. This means the beneficiary receives the full face amount of the policy, minus any policy loans or other deductions.
The Beneficiary Has Control of the Proceeds
Unless there is an extremely unusual situation, life insurance policy proceeds can be used as the beneficiary sees fit. They are not designated to pay bills or final expenses. This allows the freedom for the beneficiary to choose the priorities following the death of a loved one as they see fit.
The Beneficiary can be Easily Changed 
Changing the beneficiary of a life insurance policy can be as easy as filling out a beneficiary change form with your life insurance company. This makes it easy when an individual gets married, goes through a divorce, experiences the death of a spouse or other life change.
A Life Insurance Policy May Build Cash Value
Whole life or permanent insurance policies will often build a cash value as premium payments are made over time. This cash value may be tapped into at some future time through a loan to take advantage of opportunities or to help through a challenging time.
Other "Hidden" Benefits
Life insurance policies often contain other "hidden" benefits like a waiver of premium payments in the event of a disability or payments for a loss of a limb. Life insurance policies often have accidental death benefits that pay a multiple of the face value should death occur accidentally.
Should you have questions about life insurance or are interested in getting a no-obligation quote, please allow our independent agents to help. They can search multiple companies to get the most value for your money.