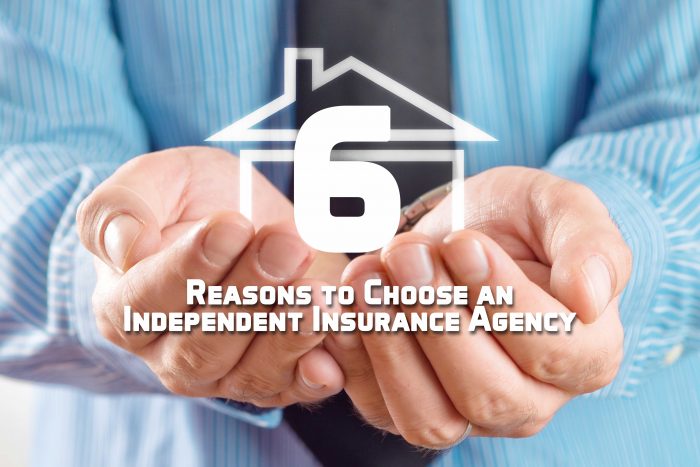 6 Reasons to Choose an Independent Insurance Agency
We understand that when the subject of insurance is brought up, a lot of people hear the trumpet-like noise that comes from the teacher in the Charlie Brown cartoons. We get it. Insurance, to some, is like watching paint drying or grass growing. The excitement level and attention level can be minimal…at best.
If you are not interested in overpaying for insurance however, it is important to understand the two basic types of insurance agencies that offer protection. There are "captive" insurance agencies and "independent" agencies. Before this starts sounding like that trumpet noise, here are six reasons why you should choose an independent insurance agency.
1. An independent agency can offer policies from multiple companies. A captive agent can only offer a policy from a single company they are captive to.  
2. An independent agent works for you. Rather than working to represent that single insurance brand, an independent agency represents you and your interests.
3. An independent insurance agency can save you money. Since an independent insurance agency can offer options, you can frequently get better coverage's at a lower price. 
4. An independent agent is qualified to review policies from any company. An independent agent is used to working with different companies and various policies. This can make them better equipped to conduct an insurance review of policies from several different insurance companies. 
5. Independent agents do the shopping for you. You don't need to contact multiple agents or companies to compare insurance rates. Independent agents do the work for you. You are just left to make the final decision. 
6. Independent insurance agents offer an extensive range of protection. Rather than just covering a niche area, independent agents often offer policies that cover life, health, auto, home, disability, long-term care and commercial protection for all sizes of businesses. They are your one-stop source for loss protection products.
If you want the advantages an independent agency can provide, contact us. We are proud to be an independent agency that represents our clients, not a company. Contact us and let's talk about how we can serve you.  We promise to do our best to not sound like that teacher in "Peanuts".