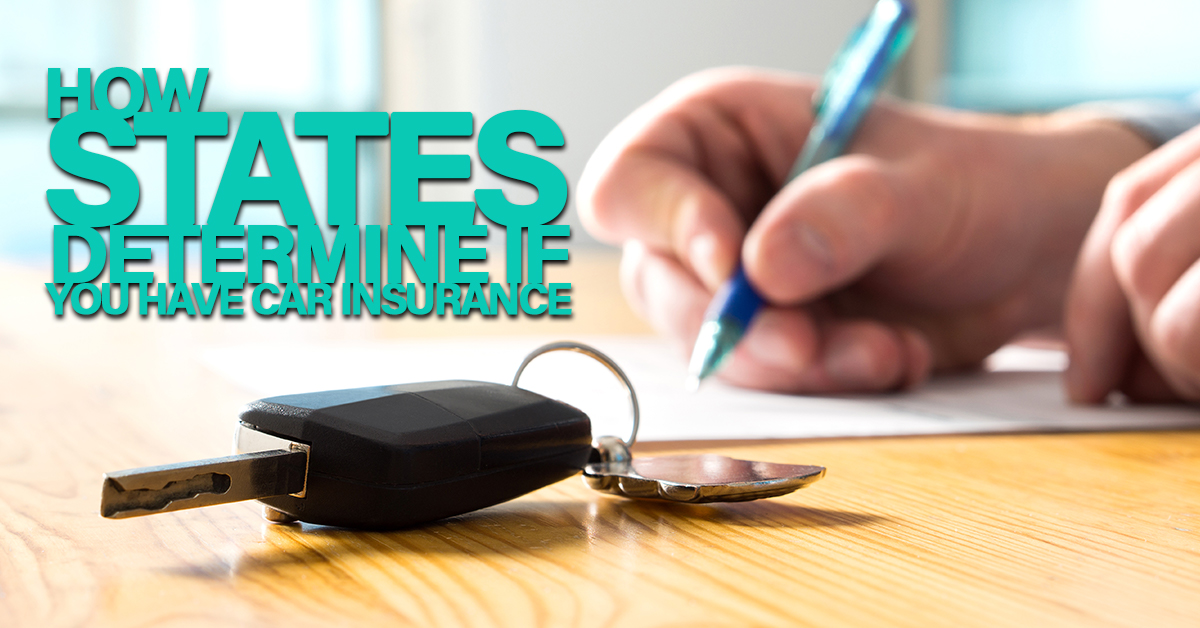 How States Determine If You Have Car Insurance
Every state has some form of financial responsibility law that generally requires drivers to maintain certain minimum levels of insurance. Three states (Mississippi, Delaware, and Virginia) have slightly different options available when it comes to financial responsibility. Many drivers, seeking the lowest costs, will frequently choose their state minimums when it comes to auto insurance, which may not always be the best idea. In many cases, these miniums are so low as to provide little coverage in a real life incident. Minimum coverage also does not provide for uninsured motorist insurance, which can be invaluable.
Minimum coverage or not, how do states know that you are carrying the required levels of automobile insurance?  It may surprise you to learn that not all states are created equal when it comes to this aspect of auto insurance.
In some states, proof of insurance may be as simple as signing an affidavit that you have insurance in place. Others require on-site proof of insurance coverage when applying for a drivers license or registering a vehicle. But following that, how do states know that coverage is maintained?
In some cases, states will perform random checks, mailing our requests for proof of insurance.  If you cannot prove you had insurance on a given date, you can be cited. Department of Motor Vehicles may also be tied to a system that associates coverage with a license plate number. Insurance companies can be required to notify the DMV if coverage is dropped or a driver fails to renew. However, frequently a new underwriter is not required to report coverage when a driver switches companies. In these cases, it can appear that a driver doesn't have insurance, when in fact they just switched providers. This can create some inconvenient issues that, however, usually can be straightened out rather quickly.
Of course, most states require you to present proof of insurance when requested by a law enforcement officer. If you do not have it available, it will be required before appearing in court or when paying for a citation. While proof of insurance was usually provided through an insurance card, today just about every state and all major automobile insurance companies use an electronic proof of insurance through a smartphone app. This provides immediate up-to-date data and minimizes confusion or miscommunication.
Are you sure you are getting the best car insurance rates possible? How could you know if you don't ask? Contact our independent insurance agents and allow them to go to work for you. You may just get improved coverage at more appealing rates!