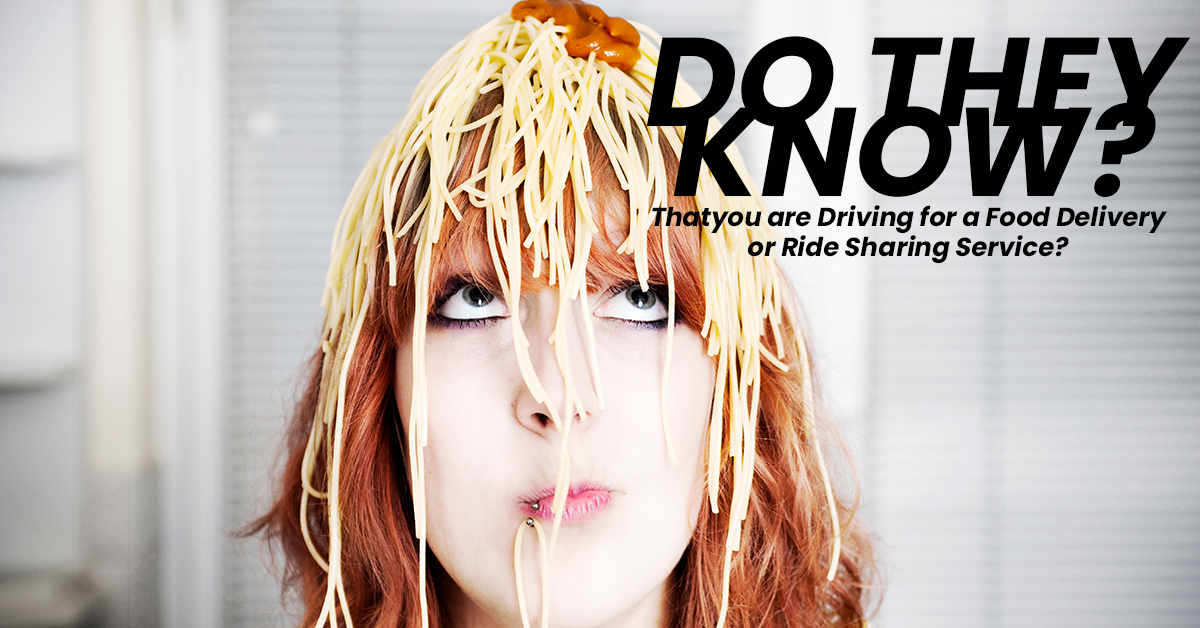 Is Your Car Insurance Company Aware You are Driving for a Food Delivery or Ride Sharing Service?
For some it is their "side hustle" or a way to make some extra money. For others, it has become their main source of income, especially in a changing economy. Working for a ride sharing company or food delivery service is big business. In fact, recent surveys indicate that 31% of Americans use a food delivery service at least twice weekly. It is not inexpensive either. When ordering food through a third-party food delivery service, 34% of customers say they spend $50 or more. Busy drivers can do well between delivery fees and tips, but if you are using your personal vehicle while driving for a food delivery or ride sharing company, you need to let your automobile insurance know.
Using your car for business changes its use. It is not simply like driving to and from work. Not only are you driving your vehicle as part of a business, you are also, in the case of ride sharing, carrying complete strangers in your vehicle. While some auto insurance policies will cover a personal vehicle when running errands for a business, like going to the bank, cars that ARE the business, like in ride sharing, are not. These third-party delivery and ride sharing companies may have their own coverage to help protect them and you, the fact is you need to let your personal car insurance company know you are using your car in this way. Some Insurance companies specifically exclude ride sharing/food delivery from personal insurance policies. Even with the third party insurance it may not be enough to cover you properly. This could be an expensive mistake if not handled correctly. An agent can detail your risks and explain additional coverage you should carry to minimize those risks.
If you are considering taking on driving for a ride sharing or delivery company, consider all the factors. You should estimate the wear and tear and repairs your car may need, fuel costs, your time, and, of course, any additional insurance costs. If you are driving for a third party company, make sure your auto insurance company is aware.
Are your car insurance rates edging upward? When you are ready to do something about it, contact us. We are independent insurance agents with relationships with a variety of insurance companies. We can "shop" these companies for you, seeking the most competitive rates. There's absolutely no-obligation and the decision remains yours! Contact us today to get more for your automobile insurance dollar.