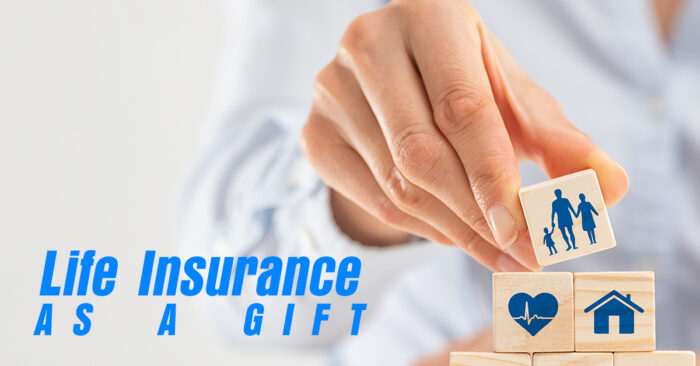 Life Insurance as a Gift
In its truest sense, life insurance is a gift. The proceeds from a life insurance policy can help reduce stress and worries for those left behind. It can not only pay for final expenses but can extend a family's lifestyle and perhaps even pay for college. But there are also ways in which a life insurance policy can serve as a gift. Here are just a few.
A Gift for a Child or Grandchild
Many parents or grandparents will purchase a whole life insurance policy on a newborn, with the intent of gifting the proceeds for some future use, possibly a car or college. There are plenty of reasons this makes sense. Life insurance on a child is very inexpensive. A permanent or whole life insurance policy will build value through the years, funds that can be tapped into at some future time. There are other benefits to this "gift" as well, including ensuring the child will have life insurance coverage. Life insurance can be paid for monthly or annually or even totally prepaid.
A Legacy for a Non-profit or Charity
You don't have to be wealthy to leave a financial gift to a favored non-profit organization or charitable cause. You can do it by having them benefit from the proceeds of a life insurance policy. This can be done by either naming them as a beneficiary on a policy or by establishing a trust. You could also have a trusted beneficiary administer the funds to the charity. You may be able to affordably leave a sizable gift as part of your legacy.
A Gift to Each Other
A unique gift new marrieds should consider is that of a life insurance policy. A whole life insurance policy that builds value can not only provide protection through your married life, but can build value through the years. This value can be used to help make a down payment on a home or for retirement. This is a practical gift that has lasting benefits.
We may not often consider life insurance as a gift, but it certainly will be appreciated when needed. Do you have sufficient life insurance? Is there someone in your life that can benefit from such a gift? Contact us and let's discuss your situation and your options. We can even compare policies from multiple companies to find the best value for you. We look forward to assisting you.