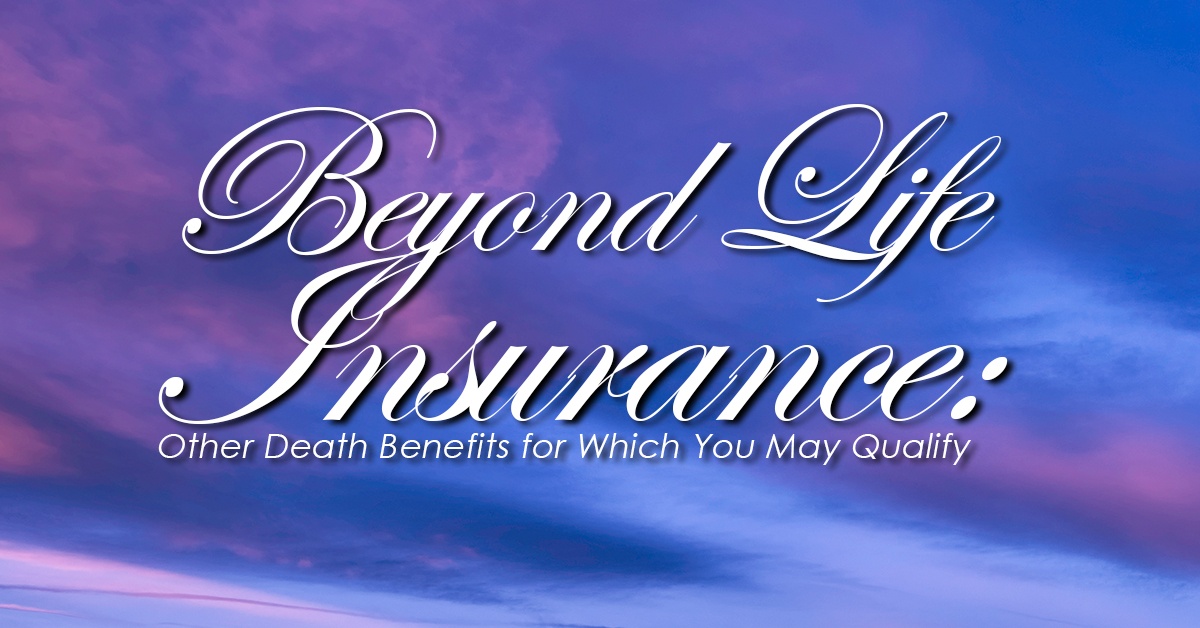 Beyond Life Insurance: Other Death Benefits for Which You May Qualify
Many families count on life insurance to help cover the final expenses of a loved one. Life insurance can not only cover funeral expenses, but may help pay any remaining medical and personal debts, and even provide for loved ones left behind. While life insurance frequently covers the lion's share of these final expenses, there may be other resources to benefit those who remain. Here are some death benefit resources which you may qualify.
Social Security
If you are presently receiving Social Security benefits, a small death benefit ($255) will automatically be issued to your survivor upon your death. When Social Security benefits are not being received, the death must be reported within two years to qualify for the payment. Many funeral directors can assist with this process.
Veterans Benefits
Veterans and their families may qualify from a variety of benefits upon death ranging from an honorary flag to a burial plot. Funeral directors are often well-versed on these benefits and can assist families in applying. It can be helpful for veterans to keep all military records from their service with their important papers and documents.
Civic Groups and Service Clubs
Some service clubs and service groups provide death benefits to their members. It is well-worth exploring the benefits of any club or group of which a loved one may have been a member. There also may be benefits available from employers, fraternal groups and other organizations a person may have been a part of.
If you are unsure if the life insurance you presently have is adequate, contact us for a no cost life insurance review. Our independent agents can review any and all policies you presently have, and help you determine if they are sufficient. Your needs and the needs of your family will change as your life progresses. Make sure your life insurance is keeping pace. Remember, life insurance is at its least expensive when you are young and healthy so don't wait. Contact us today.