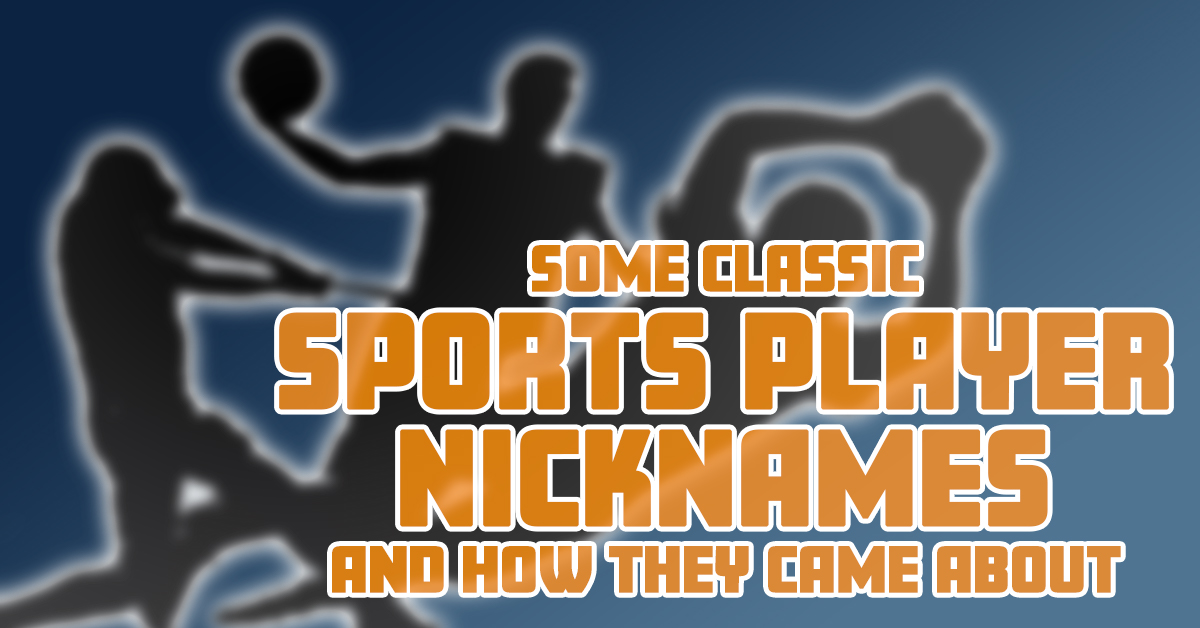 Some Classic Sports Player Nicknames and How They Came About
Sports has been filled with terrific and imaginative nicknames throughout history. While we may know the origins of a few of them, there are probably many others we may have forgotten or have never known. Here are some of the more "classic" nicknames in sports and how its various characters achieved their monikers.
George Herman Ruth
When the iconic ballplayer signed his original contract, he was only 19 years old and at the time, needed a legal guardian to sign his contract to play baseball professionally. His guardian ended up being the owner of the minor league Baltimore Orioles, Jack Dunn, and teammates called Ruth "Dunn's new babe". The nickname stuck. Ultimately George "Babe" Ruth had several nicknames, the most popular which was the Sultan of Swat.
Eldrick Woods
Better known as "Tiger" Eldrick was name because his first name started with his father's Earl initial and ended with his mother's K, as in Kutilda. He was given the nickname "Tiger" in honor of his Dad's friend, Colonel Vuong Dang Phong who also carried the nickname "Tiger"
Pete Rose
The story is that when Whitey Ford called Pete Rose "Charlie Hustle" after he ran to first after a walk in a spring training, Rose embraced the name, keeping it the rest of his career.
Anfernee Hardaway
His grandmother called him "Pretty" as a young boy, but with her thick Southern accent it sounded more like "Penny". Thus "Penny" Hardaway played for the NBA, teaming with Shaquille O'Neal early in his career.
Joe Namath
The legendary Jets quarterback grew up in rural Beaver Falls in Western, Pennsylvania outside of Pittsburgh but took his talents to the Big Apple. Here, he embraced the city wearing expensive clothes, furs and jewelry. He got his nickname "Broadway Joe" as a result, a gift from teammate Sherman Plunkett.
Johnny Manziel 
Johnny may have the greatest nickname for a football player with such a disappointing career marked by a variety of troubles. "Johnny Football" almost became a burdensome moniker for this player whose "pro" career went from Cleveland to Canada to Memphis.
Michael Jordan
His ability to fly and ties with Nike made the nickname "Air" Jordan inevitable. He will also be known at the G.O.A.T when it comes to the NBA.
Did you have a nickname when were you were younger? What would it be if you had one today? It would be hard to beat names like "The Babe", "Charlie Hustle" or even "Johnny Football".