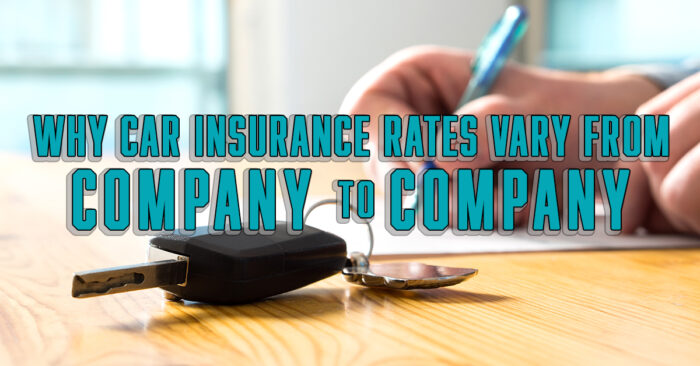 Why Car Insurance Rates Vary From Company to Company
One of the big advantages our independent insurance agents have is they are not locked into or held captive to represent the products of only one insurance company. In fact, they can offer the products of multiple companies. In essence, this allows them to work for you, locating the best coverage at the most competitive prices. But why does this even make a difference? Why do car insurance rates vary from company to company? Shouldn't rates be the same?
Like most businesses there are a variety of type of insurance companies. Some typical types of insurance companies include standard lines, excess lines, captives, direct sellers, domestic, alien, mutual companies, stock companies and others. Without getting into the weeds, this means they have different structures, differing priorities and philosophies. This, of course, is one way rates can be impacted.
While auto insurance companies will use some common denominators in determining rates, like automobile safety ratings, crime rates where a car is stored, driving statistics etc., they will also rely on their own experience with certain driving groups and demographics. One company may find older drivers lucrative while another may find younger drivers are more profitable. Then there are certain proprietary systems a company may use in determining profitable customers. This may include certain aspects like credit ratings. All of this, and other factors, mean that for your age, driving experience, location, credit rating and automobile choice, one company may be significantly less expensive than another. This is why comparing rates is so important. It is also why our independent agents have such an advantage.
When you connect with one of our independent agents, they will go to work finding you the most competitive rates for your specific situation. Do you have an older car? Perhaps you are only interested in liability coverage. Maybe you are an extremely safe driver. Our agents can find companies who tend to reward drivers like you with better rates. That can both save you money and provide peace of mind. No one wants to pay more than they have to for anything, including car insurance. Get the rates you deserve with a no-obligation automobile insurance quote today!