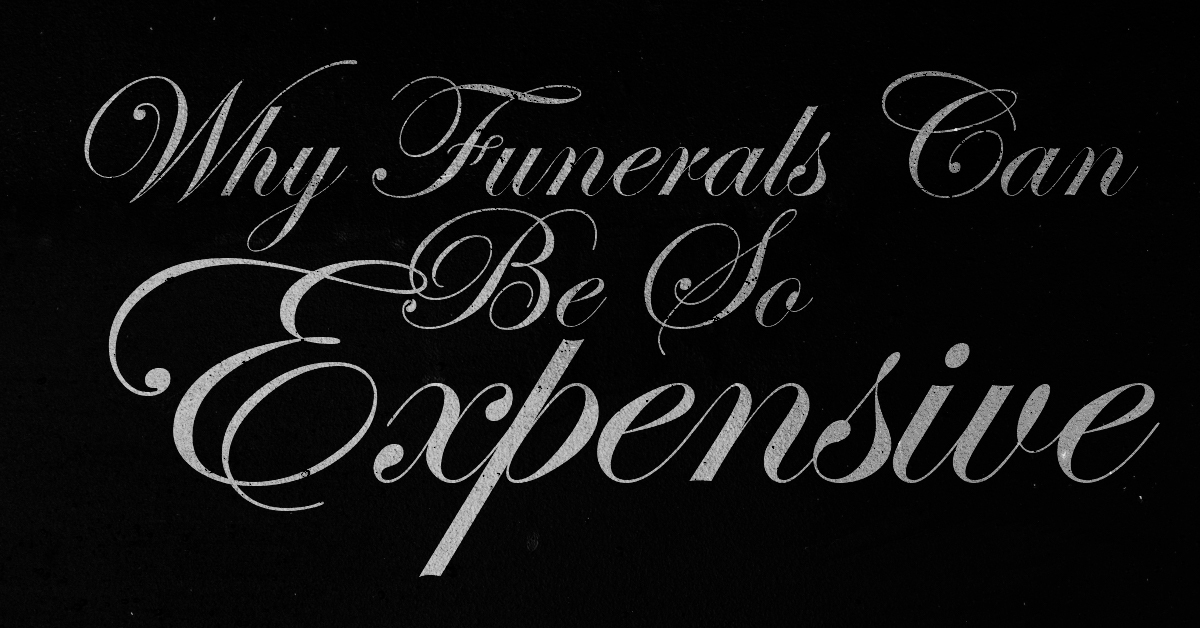 Why Funerals Can Be So Expensive
It may not be a pleasant thought, but it is one all families are faced with at some point. It is the planning of a loved one's funeral. While not uncommon, many are still unfamiliar with the multiple aspects and cost associated with a traditional funeral and how those expenses can build. Like all expenses, funeral expenses can vary widely depending on available funds, the wishes of the family and if there was a pre-plan in place. Here are some factors involved in traditional final expenses and burial.
Final medical expenses
Transportation of the body to a funeral home
Basic services
Costs of securing a funeral home and staff
Embalming fee
Refrigeration fees
Other preparations of the body
Funeral vehicles (hearse/limousine)
Memorial packages and services
Casket or urn
Cement vault
Direct burial or cremation costs
Cemetery plot
There may be additional expenses like an audio or video tribute, catering, hall space, a graveside tent, clergy fees and more. This doesn't even include cemetery space or travel expenses. Should a death occur out of town, there will be the additional costs involved with transportation and funeral home transfer fees.
Decisions can often be clouded by grief, which is why pre-planning can be so beneficial. But so can taking away some stress of these final expenses through an appropriate amount of life insurance. Life insurance can be the last, great gift a loved one can provide for their family.
Today, it is not uncommon for families to have an extensive amount of life insurance, into the hundreds of thousands or even millions of dollars. When purchased when young and healthy enough, the premiums on these amounts of coverage can be surprisingly affordable. Beyond final expenses, they can take care of a mortgage, education expenses, debts and help provide a secure financial future for those left behind.
Even if you delayed securing enough life insurance however, we can help. Our independent insurance agents have relationships with multiple life insurance companies who specialize in a variety of life insurance products. If you are in reasonable health, they may be able to find the life insurance you deserve at a price you can afford. Don't put it off any longer. Contact us today.