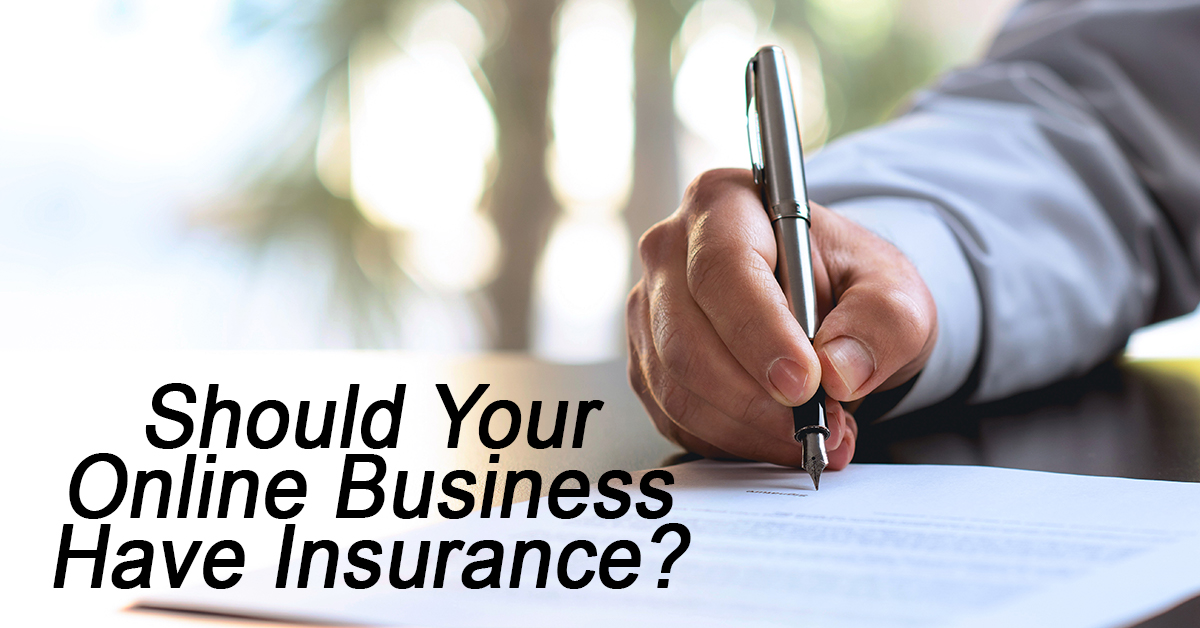 Should Your Online Business Have Insurance?
There are many appealing aspects of operating an online business. In many cases, you may not require a bricks and mortar structure and may even be able to conduct your business from the comfort of your own home. You may not have to deal with customers "face-to-face" and can operate more on a schedule that is compatible for you. Operating an online business can mean a significant reduction in operating expenses, including everything from carrying inventory to utilities. If you think, however, that your online business doesn't need business insurance, you may want to rethink the issue.
You can still have liability issues when conducting an online business. A General Liability policy or a Commercial General Liability Insurance policy may be the answer. This type of policy is designed to protect you from personal and advertising claims that may cause injury. Even using a platform like Shopify to run a business can have dangers of creating issues in your personal life without Commercial Liability Insurance. As the old saying goes, it is better to be safe than sorry.
If your online business maintains a product inventory, there can be even more risks. There can be vandalism, theft or losses resulting from a fire. Even an online business is likely to have to property, such as computers, printers, office furniture and more. A Business Insurance policy can offer protection in case of a covered loss.
If you have an online business that is already thriving, business income interruption insurance can help protect cash flow should there be some covered interruption of your business. You can also be liable for the personal data of your customers should you be the victim of a digital attack. These are all issues that can be addressed with a conversation with one of our independent insurance agents.
Online businesses, like other businesses, are all unique. An online business may operate from a small home office with virtually no inventory or employees. It could also operate from a large warehouse with lots of valuable assets to protect. Explaining your business to one of our independent agents and allowing them to go to work for you can result in the protection you need.
They can search various companies, seeking the coverage best for your situation at a price that fits your budget. Don't make the mistake of believing that because yours is an online business it is not without risks. Contact our team of professionals and learn more.