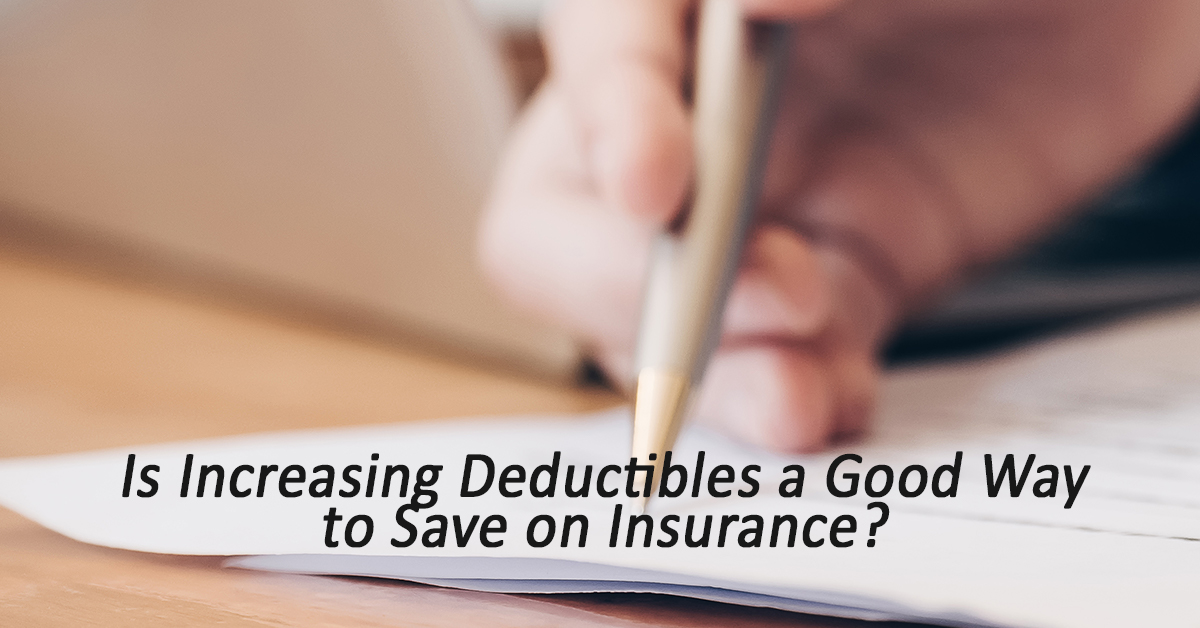 Is Increasing Deductibles a Good Way to Save on Insurance?
People are always looking for ways to save on their monthly expenses. This, of course, includes what they pay for insurance. In some cases, we may be required to carry insurance, like when operating a car or when financing a home or other real estate. In most cases, however, we carry it to protect us financially for negative events that could have a significant impact. That's an important aspect to keep in mind when considering how best to save on your insurance.
It leads to the question "Is increasing deductibles a good way to save on my insurance?" Perhaps we should first ask does increasing deductibles work in saving on your insurance? That answer is a resounding yes. Increasing your deductible, the amount of any claim that comes out of your pocket will definitely reduce your insurance premium. If you are on a tight budget, that can be tempting. In reality, it may be those on a tight budget who can least afford a high deductible. Sound confusing?
Let's say you have few financial resources and currently have a $250 deductible on your car insurance. If you have an accident causing $2,500 worth of damage, your only cost would be the $250 deductible. You likely can rebound from that expense. If however, you have a $1,000 deductible, your premiums may be lower but now you are faced with $1,000 out-of-pocket expenses to fix your vehicle. That can be a problem, and perhaps force you to delay fixing your car or even place you in a position to purchase another. A person with a large bank account probably wouldn't have much problem with that $1,000. It may seem ironic, but the less likely you can absorb a financial loss, the less prudent it may be to raise your deductible.
There may, however, be other ways you can save. Comparing companies for example. You can seek out discounts for safe driving, discounts on bundling policies or saving on premiums by paying them automatically through a debit or credit card. Our independent agents can do the work for you. They have access to multiple insurance companies and can search for the best coverage at budget-friendly prices. They can assist you in acquiring the discounts you deserve, without risking coverage. Contact us and put our team of agents to work for you.