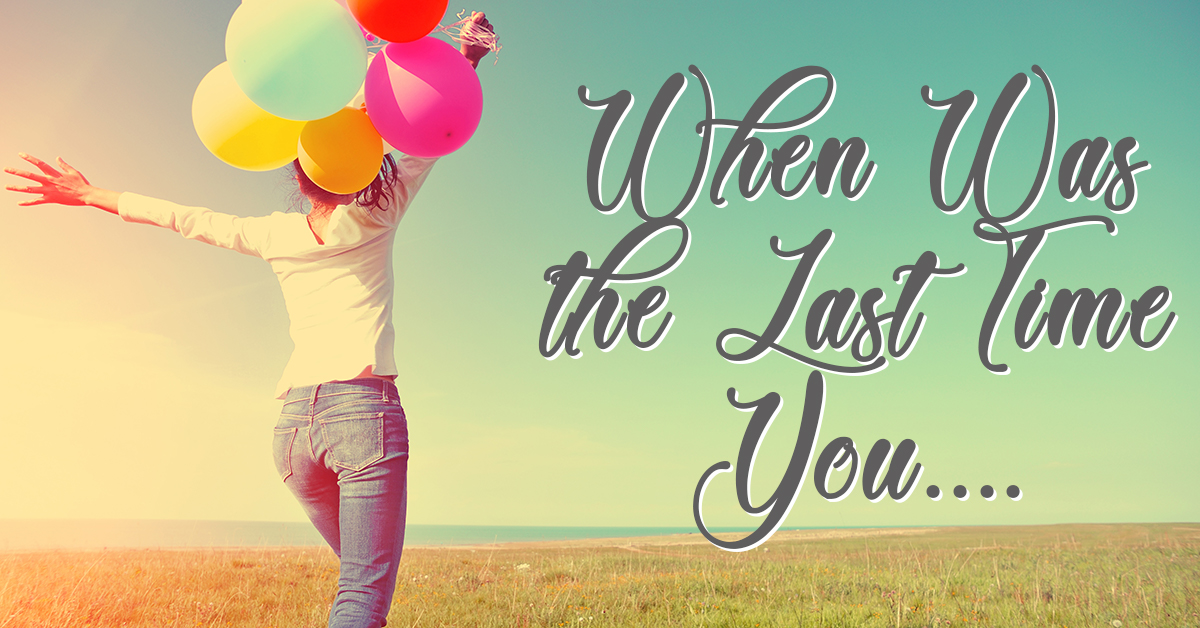 When Was the Last Time You….
As we "grow up" we often forget about the things that gave us joy when we were younger. Many times these joys are rediscovered as we have children. Then we recognize the importance of birthdays or dressing up for Halloween or playing T-ball. But there are activities from high school and older that we may not have revisited in a while. These are activities that have, and can still, bring us joy again if we are willing to try them again. They are the "when was the last time you"…
Played a Board Game
Board games range from Monopoly to Parcheesi to Yahtzee. They may include the Game of Life, Chutes and Ladders or even Candy land. The beauty of board games is they force physical activity and interaction and often takes players back to a simpler time. Board games can be found at garage sales, second-hand shops and even at discount stores. They can bring a lot of joy to a gathering of people who may have forgotten how fun they were.
Went Bowling
Bowling today is brighter and more intense than it was when you were younger. The bowling balls are more colorful, there is frequently neon lighting, widescreen TVs, computer-operated scoreboards and even music. The rental shoes remain pretty much the same. None-the-less, it is still a fun, throw-back event for friends or family gatherings.
Played Miniature Golf
Miniature golf is about more fun than skill and is a great way to build bonds or celebrate a birthday or special occasion. What could be more fun than putting a rubber-coated orange ball through a clown's mouth with a putter you've never used before. It's good, clean fun that can be made more interesting with an incentive for a hole-in-one or side bets.
Made Popcorn Balls, Peanut Brittle, Candy or Carmel Apples 
You may have fond experiences of parents or grandparents making these treats in their kitchens at home. It is not a mystery and you can still capture that magic at home. Whether making them for a group of adults or a family gathering, this can be an amazing experience! It also pays off in some tasty treats.
Rode a Go Kart
Want to feel immediately younger and get an instant adrenaline rush? Find a go-kart track and go at it with a few friends. It can be pure fun.
Sometimes moving forward involves a few steps back. Reach back into the past and revisit some activities you may have forgotten about. There can be great joy in memories that you can at least recapture one more time.