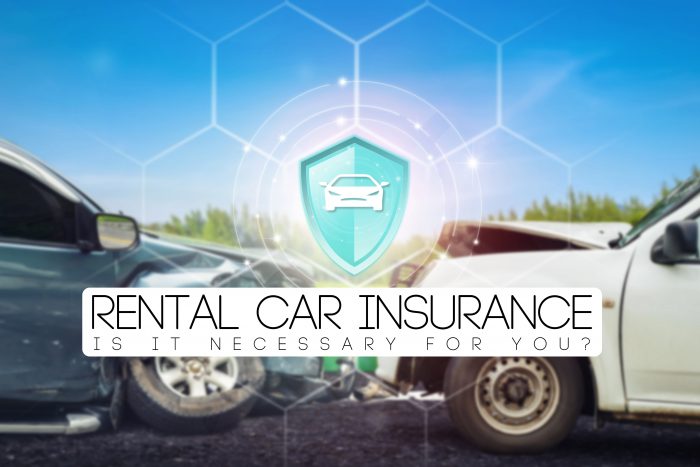 It's vacation time. You and your sweetheart are headed across the country via airplane, and then renting a car to drive around. You've been waiting for this trip for months, and you want the trip to go as smoothly as possible.
If you've experienced firsthand the consequences of not having sufficient insurance, you always want to be covered. You're faced with the question of whether you should buy additional rental car insurance or not.
If you already have an auto insurance policy, do you need to purchase rental car insurance on your vacation?
The goal is to have sufficient coverage, but not to pay for additional coverage that you don't necessarily need. The answer to the question depends on multiple factors. As with anything else, the answer varies depending on your insurance company and your specific policy. The first step to deciding whether to purchase additional coverage from the car rental company or not is to call your independent insurance agent and ask him/her whether you're covered while driving a rental car or not.
If your policy has liability, comprehensive, and collision coverage, in most cases, you're covered. Generally, your auto insurance extends coverage to your rental car, as long as you are renting it for personal use in the United States. The limits and deductibles you currently pay for stay the same for your rental car.
Take into consideration the value of the rental car. If the rental car holds similar value to your personal vehicle, you should have adequate coverage on your current auto insurance policy. However, if you are renting a car that holds significant value, you should consider buying additional coverage from the rental car company.
If you decide to purchase additional insurance from the rental car company, these options are typically available:
Most policies consist of four different parts.
Personal effects coverage. This provides compensation (to a set limit) for any items that get stolen from your rental car. Keep in mind that your property could be covered on your homeowners or renters insurance policy, even if it's stolen from a rental car. Check with your insurance agent to see if you're covered.
Personal accident insurance. This covers your medical bills if you're injured in an accident while using your rental car. If your auto insurance policy has medical payments or personal injury protection, you may be covered, which means you may not need the additional coverage from rental car insurance.
Loss damage waiver (LDW). This is a waiver that releases your financial responsibility of the vehicle if it's stolen or damaged while you're using it. The responsibility is placed back on the rental car company. This coverage may include loss of use charges as well.
Supplemental liability insurance (SLI). Similar to your own auto insurance liability portion, this covers any damages you may cause to another vehicle, and injuries caused to the passengers. Depending on your limits, you may already have sufficient coverage in your personal insurance policy.
Next time you rent a car, be prepared when they ask whether you want to add the additional coverages or not.