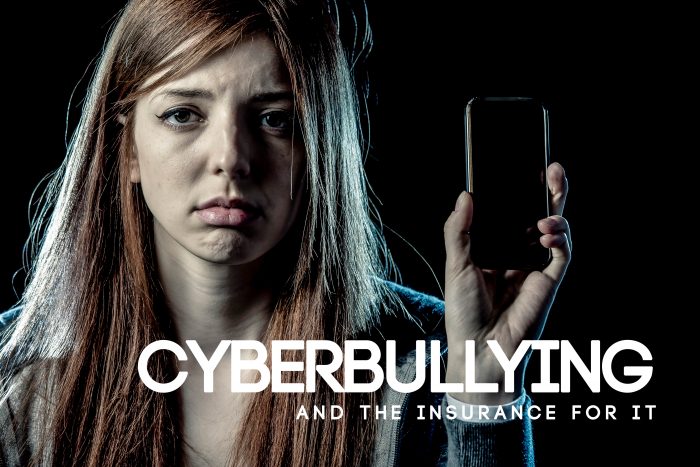 Have you ever been bullied, picked on, or made fun of? Studies show that approximately 1 in 2 people experience bullying at least once before they turn 20. Why exactly do people choose to bully? Psychology shows that the need to bully someone comes from the desire to have a feeling of power or control over the other person. Bullies pick out a unique quality about the other person and try to make it an insecurity.
What happens when bullying is taken to the cyber world, where the bully is completely hidden behind the screen? They do not have the guts to say something to someone's face. They can be cowardly, and hide behind the screen of their computer. Not only that, the words they speak can be thought out and typed out before spoken. In this case, it can be emotionally painful just as in-person bullying can be physically painful.
Cyberbullying takes place over cell-phones and computers, using outlets like social media, SMS messaging, and email. It is "sending, posting, or sharing negative, harmful, false, or mean content about someone else."
The age that children are receiving cell-phones is much younger now. Though most of them cannot call or text, they can connect to Wifi and begin using social media at a young age. Cyberbullying is becoming more common among young people.
Cyberbullying differs from regular bullying because there are unique concerns that can take place over the internet. For one, these messages from the bully can be persistent. There is not an adult around to end the bullying right away. Also, the messages can be permanent–unless further actions are taken for the comment or message to be deleted. Either way, the words spoken by the bully are remembered by the one being bullied. Bullying done over the internet is harder for teachers and adults to notice. If it's on social media, comments can be made by other peers–whether they are for or against the person being bullied.
Cyberbullying is a huge deal. So much so, that there is a company that has created an insurance policy for cyberbullying. The coverage is available through their U.S. Masterpiece Family Protection plan, and the cyberbullying coverage is available to all Masterpiece homeowners who purchase a Family Protection policy. The policy covers the family and their children for any expenses resulting in a cyberbullying incident.
Cyberbullying can result in damage to the family's reputation, or the child's reputation, and can also cause deep emotional trauma that could result in long-lasting mental illness. The insurance company, Chubb, has created a policy with up to $60,000 in coverage for compensation to families affected by cyberbullying. It is not yet available in every state.
Children may experience the following as a result of being bullied via electronics:
False arrest
Wrongful discipline
Mental anguish or injury which could lead to the inability of a student to participate in school and other activities for some time
Coverage will compensate the policyholder for:
Psychiatric services
Rest and recuperation
Lost salary
Temporary relocation
Plus more
When people are bullied, it impacts their mentality. They become self-critics, blaming themselves for the harsh words of others. They want to change themselves to "fit in" or eliminate the target they feel from others. Hurtful words have a severe impact. With insurance, you can feel a sense of relief knowing you are covered should your child be affected by a bully.